Market Development Area Lead - HR7463624X Magyarország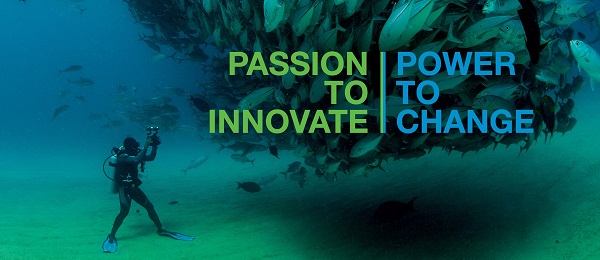 We are seeking a motivated
Market Development Area Lead - Vegetable Seeds 
for Central and Eastern Europe, Israel
This position would be located in
Budapest-Hungary or Krasnodar-Russia or Bukarest-Romania
Scope of the role
The role of Market Development Area Lead (MDAL)  is to provide leadership to the Central and Eastern Europe, Israel Market Development organization, to secure advancement of the (pre-) commercial Vegetable Seeds portfolio in combination with tailored solutions to enable solid business growth by demand generation and knowledge transfer, furthermore to develop strategic direction for the Central and Eastern Europe, Israel Vegetable Seeds business.
Key Responsibilities
Provide leadership to the Central and Eastern Europe, Israel Market Development organization by leading a team of ~7 Market Development Representatives (MDR's), and supporting them in providing technical and market recommendations for product characterization, positioning, demand generation and customer value quantification across the portfolio of vegetable hybrids and traits commercially suitable for the area.
Effectively implement our people strategy within the area covering all aspects of Attracting Talents, Development, Performance & Rewards.
As a member of several Commercial Leadership Teams and the EMEA Market Development Leadership Team, the MDAL actively participate in the establishment and communication of the EMEA Vegetable Seeds' strategic plan and vision to the Central and Eastern Europe, Israel organization and leads the MD function into the implementation of this strategy in the area.
Work closely with the other EMEA MD Area and Segment Leads furthermore with Heads of  R&D Field Testing to ensure a coherent testing program in the area and to secure data-driven product advancement decision making and product recommendations.
Collaborates with the marketing and field sales organizations, including product training, product valuation for pricing discussions, and product performance inquiries with the goal to secure aggressive growth for the New Variety Introductions and Market Extensions.
Establish and maintain external relationships which support the business objectives (commercial partners, scientific network, customer outreach) Guide product stewardship activities for the area.
Secure execution of tailored solution strategies in close collaboration with Segment Leads.
Must be able to handle both strategic analysis and operational plans.
Serve and act as a mentor in the development of area-focused Portfolio Teams.
Manage the area's Market Development financial resources within OPEX budget.
Required Skills/ Experiences
MSc in agricultural or life science; horticulture, agronomy, genetics, plant pathology, entomology, and ag business graduate degree strongly preferred.
Multiple years experience in horticulture or related field.
Demonstrated and strong people leader experience
Demonstrated ability to think strategically, develops talent & build effective teams, cultivating innovation, managing through ambiguity & driving vision and purpose.
Strong communication, collaboration, influencing, business acumen, and stakeholder management skills
Proficiency in English language (oral and written) and local languages are advantages
Application
If you think this is an interesting and challenging position, please register yourself and upload your English CV and motivation letter here.