RC Customer Interface Account Specialist Hungary - HR7458616X Budapest (Magyarország)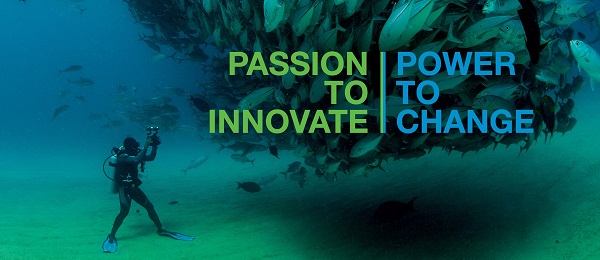 We are seeking a motivated
RC Customer Interface Account Specialist
for Hungary
for 1 year fix term contract

This position is located in Budapest.
Scope of the role
A Customer Interface Account Specialist is responsible for supporting and providing account management service to a region of customers, develops intimate knowledge and understanding of customers' infrastructures, organizational setups, growth goals, business cycles. Focuses on order and delivery management activities, carries out operational activities that drive business continuity and keeps contact with Distributors and with internal stakeholders in order to support operational tasks. Position oversees the HU SFDC queue and drive best-in-class service levels to address and resolve order, delivery and invoicing issues with cooperation with Logistics, Customer Operations, Supply Chain Excellence, Sales, Marketing, Pricing, Credit.
Key Responsibilities
Interact and communicate with customers to manage the customer portfolio
Manage a portfolio of customers situated in Hungary. Build up a close relationship with the customers by regularly calling and potentially visiting them with an objective (i.e. survey of service satisfaction, communication, process improvements, etc)
Validation of orders received from customers ensuring a high level of accuracy
Reception/follow up of service complaints and give feedbacks/solutions to customers on any service complaints
Ensures continuous updates of Customer master data and inform ERD Team and Operations Team
Manage internal communication with Commercial team, Customer Operations Team, SC Excellence and other support functions (i.e. Planning, logistics, finance, Credit, PA, BA, etc)
Understand customer needs, specific market dynamics and commercial strategy to support Customers' needs
Understands the Customers' and Bayer's business cycle and uses that knowledge to anticipate needs
Support decisions based on an understanding of the interplay between the organization's and customer's needs
Partnership with commercial team in order to ensure constant alignment on Order To Cash (OTC) process and market dynamics according to required service level of particular countries
Consolidates delivery priorities with commercial and logistics
Obtain market knowledge and propose solutions to SC Excellence team that ensure constant simplification/efficiency of shared services activity, and/or bring value
Connects with and manages relationships with various counterparts (Commercial, Finance, Credit and other support functions) to deliver on an integrated customer vision
Collaborates with internal partners to understand customer needs, and develop processes that align with and support the customer vision
Partners with Customer Operations counterparts to ensure accurate processing, management and timely delivery of customer orders
Owner of the service relationship with assigned countries' customer base, acting as primary communication contact for accounts on both inbound and outbound requests for all matters related to service, orders, and operational activities
Proactively provide order, supply availability, and product updates to assigned accounts, executing upon opportunities that increase customer loyalty
Proactively escalates to Team Lead or SC Excellence counterparts process bottlenecks, that negatively impact the customer experience, and suggest possible improvements or routines that can reduce the customer effort
Proactively seeks customer feedback - regularly via e-mail/phone and periodically in person - to review satisfaction level, identify bottlenecks, and propose internal solutions to improve customer experience
Understands relevant KPIs and metrics for the role and department, maintains ongoing knowledge of current performance, and proactively strives to close performance gaps in partnership with Team Lead
Required Skills/ Experiences
Bachelors' Degree, preferably in Business Administration, International Business, Supply Chain, or related field
Min. 1-3 years of relevant customer service or client experience
Experience working with cross functional teams
Experience working in business management, international business, and/or supply chain capacity
Fluency in Hungarian and English
Demonstrates strong analytical, planning and decision-making skills and an ability to respond to changing circumstances
Must be an effective team player and proficiently work with cross functional teams
Strong verbal and written communication skills
Proficient in Microsoft Office Suite
SAP and Salesforce system user level experience
Application
If you think this is an interesting and challenging position, please register yourself and upload your English CV here.