Country Medical Director - HR7344421X Magyarország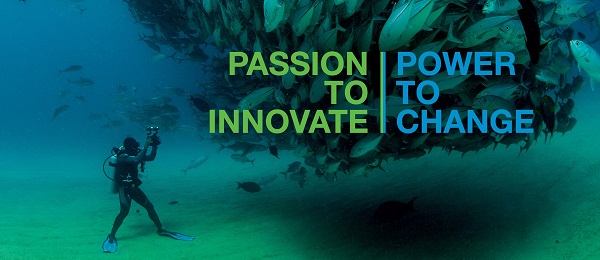 For the Hungarian organisation we are looking for a
Country Medical Director
within the Pharmaceuticals Division for indefinite period
YOUR TASKS AND RESPONSIBILITIES:

• Accountable for Medical Governance and the medical ethical standards within the Country Organization.
• Supervision and due diligence for all activities promoted or induced by the company that directly or indirectly involve
   exposure of a human being to any pharmaceutical product of the Bayer Group. Such supervision and due diligence must be
   such as to enhance the benefit-risk ratio for user, product and company.
• Contributes to the establishment of the Regional strategy providing the adequate local input. Represents Hungary in all
   aspects related to medical activities in which Hungary participates, is involved or its participation or involvement is
   considered. Ensures the implementation of the agreed strategy by executing the agreed plans.
• Accountable for the medical accuracy and correctness when Medical Information is provided by the local subsidiary,
   according to the relevant SOPs.
• Ensures that any promotional and educational materials as well as press releases or publications, distributed by or on
   behalf of Bayer Pharmaceuticals in the respective country has been approved
• Develops and guides local Thought Leader (TL) management strategy, together with marketing and country organization
• Accountable for the outstanding operation of the Pharmacovigilance Systems in the Country Subsidiary.
• Responsible together with the Country Divisional Head to ensure that the personnel of the local organization are
   adequately trained on the processes related to Drug Safety (handling of adverse effect reports).
• Is responsible for the supervision and due diligence for all clinical studies and activities including Patient Support
   Programs according to the SOP conducted in Hungary
• Ensures appropriate people development opportunities for medical personnel.
COMPETENCIES YOU SHOULD HAVE:
• At least 5 years work experience in the Pharmaceutical sector in Medical Affairs, Clinical Development or related
   positions;
• Experience in at least some of the therapeutic areas directly relevant to Bayer portfolio;
• At least 1-2 years experience in Managerial functions and in leadership of interdisciplinary teams;
• Fluency in English is a must;
• Thorough knowledge of scientific information with the ability to interpret and assimilate scientific data, and
   thought leader development skills;
• Good understanding of the key pre-clinical and clinical trial design elements, including statistical considerations,
   operations and interpretation of these activities as well as regulatory requirements;
• Excellent communication and presentation skills, including the ability to lead, network and function in
   diverse teams, are necessary to present critical medical and scientific information to internal departments, and to
   positively interact with external customers, medical thought leaders, and academic and managed care
   communities.
HOW TO APPLY:

If you think this is an interesting and challenging position, please register yourself and upload your motivation letter with
your CV in Hungarian and English to the following website: Bayer Recruitment